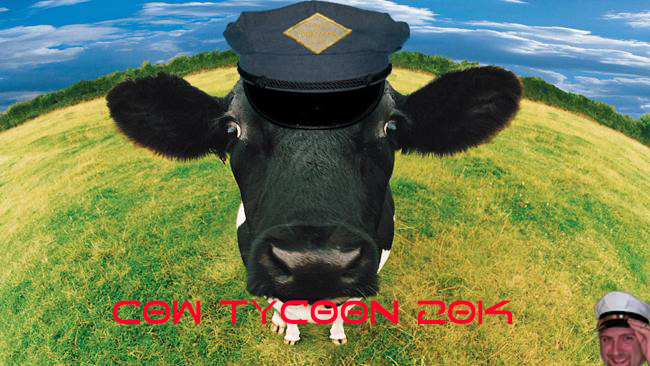 Cow Tycoon 2k13+1
A downloadable game for Windows
ARE YOU READY- NOW WITH GRAPHICS!?
Cow Tycoon 2013+1 is the ultimate cow farm simulating experience.
IMMERSE YOURSELF IN A HUGE OPEN WORLD
BUY, SELL, MILK, PLAY WITH, WASH, FEED... THE CHOICE IS YOURS!
BEAUTIFULLY HAND DRAWN GRAPHICS BRING YOUR COW PARK TO LIFE
Meet the team behind Cow Tycoon 2013+1:
Pebsie - Programming
Masqueraide - Artwork and sprites
Gavrilov - Voice acting and SFX
TeaLeafPeanutButter - Music
This is not a joke there are actually 4 of us working on this game.
Download demo